An Overview
Discover Newbattle Abbey, a place with a fascinating story. Founded as a Cistercian Monastery in 1140 by King David I, it became the Kerr family home in the 16th century, and an adult residential college in 1937. The army requisitioned Newbattle during World War 2, and it opened its doors as a college again in 1950.
The Cistercians
The Cistercians were one of the most influential orders in Europe, they were great entrepreneurs. The Abbey played an important role in the local economy – coal mining, sheep farming, salt production and cart making – providing employment for the community.
Newbattle also played an important role in the medieval kingdom of Scotland – Robert Bruce was a frequent visitor. It was due to this political importance that a council of nobles met here in Spring 1320. A letter was drafted to the Pope asking him to recognise Scotland's independence and acknowledge Bruce as the lawful king.
This letter became known as The Declaration of Arbroath. This economic and political importance made the Abbey a target for English attacks. It was almost destroyed in the 16th century, and many of the brothers left.
Image of The Declaration of Arbroath: Mike Brooks © Queen's Printer for Scotland, National Records of Scotland, SP13/7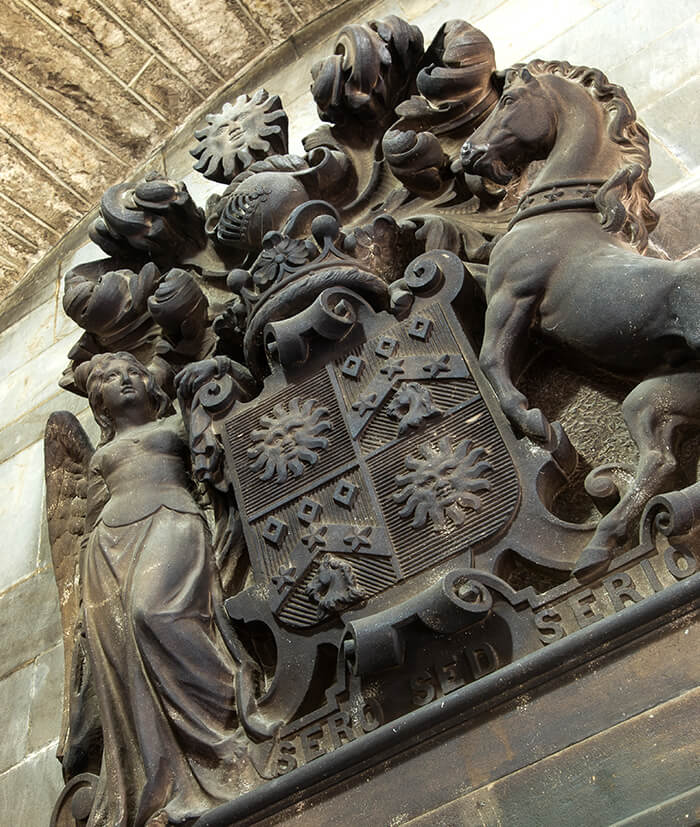 Tours
If you are intrigued by our history, come and visit us to find out more. :
Find out the link between Newbattle and the Spanish Armada
Hear about the royal visits of monarchs such as Queen Victoria and George IV
Discover our stunning drawing room, one the finest examples of 19th century interior design
Learn more about the Cistercians monks and the medieval abbey
See what is believed to be the christening font of Mary Queen of Scots
Explore our beautiful Italian Garden; and much more.
For further information, e-mail [email protected] or telephone 0131 663 1921 and one of our team will be happy to help.
The perfect backdrop for
your film and TV location
Newbattle Abbey and its grounds have been used on several occasions as a location for a variety of projects, including TV series and feature films.